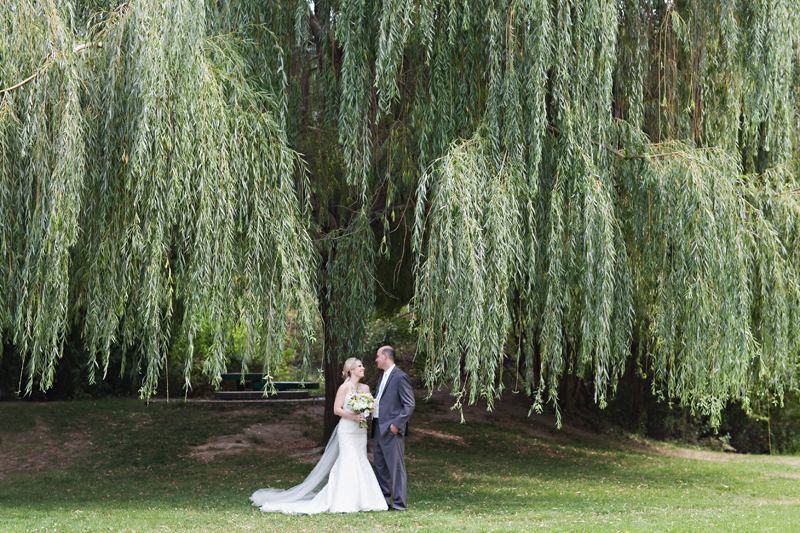 Carolyn and Mike's wedding day is one that I won't soon forget. The morning dawned unassuming and calm, but a massive summer storm rolled in unexpectedly right after the ceremony with high winds causing irreparable damage to their rooftop reception setup. After so many months of planning and looking forward to enjoying the materialization of their dream wedding, it was a blow. Thankfully the Convention Center had an indoor ballroom available, and the reception was able to be moved inside – but it was quite an upset and took a lot of quick thinking and fast work on the part of the event coordinator and her team.  Watching Mike and Carolyn's amiable response through it all was just beautiful. To take life's lemons and drink the lemonade so graciously is proof of how wonderful they are. Not that anyone needed proof! Mike and Carolyn are honestly two of the kindest people I've ever had the privilege of working with, and I know their friends and family would agree. And so the party carried on with all of the celebration, laughter, and well-wishing this couple deserved.
It was a privilege working with a fantastic team of vendors on this wedding! There were exquisite details throughout the day – beautifully orchestrated by Alisa Lewis Events (who handled the storm with such poise and determination!) It was all truly just a delight to shoot.
… And it got even better! Carolyn's mom called me a couple of days after the wedding to let me know that she and Mike's mom were planning a small setup of the original reception to surprise Mike and Carolyn after they returned home from their honeymoon. I was thrilled to be able to shoot that as well, and will share some of those photos in an upcoming post.
To view the full slideshow click HERE.